Jump Start Your Digital Transformation
with iBAS Software Development Services
Transform your business and develop core capabilities across various business areas. Outperform your competitors, improve efficiency, increase sales and profitability
YOUR VISION, OUR SOLUTION
iBAS' mission is to provide expert professional services to ensure your ERP implementation is not only successful but delivers a solid platform for growth. With our highly acknowledged personalized support and consultation services, we take pride in working side by side with our customers as their business grows


OUR INDUSTRY-SPECIFIC SOLUTIONS
Wholesale and Distribution
Stay healthy and thriving in today's highly competitive marketplace with a cloud or on-premises ERP system built to meet the unique needs of distributors. .
Manufacturing
Innovative technologies from iBAS pave the way for today's Manufacturers to streamline business processes and break down barriers to growth, while remaining agile for rapid response to customer demands and evolving markets. Construction
Construction management system for home builders, remodelers, specialty contractors and general contractors. It combines project scheduling, project management, financial management, customer management and service management in a single suite. Service
Services is a comprehensive solution portfolio that enables you to win and resource your business, manage service delivery, streamline financial operations and analyze business performance across the entire service organization.
Dealerships
Whether you're a parts supplier, wholesaler, retailer, or vehicle service provider, iBAS offers software, eCatalog/content, data analytics, and B2B and B2C eCommerce solutions to maximize sales, efficiency, and flexibility so you can keep pace with the global automotive and commercial vehicle markets.
Staffing Agencies
End-to-end Human Capital Management system. With extensive integrations such as Job Boards, Vendor Management Systems, iBAS acts as a one-stop solution for all recruitment and staffing needs. The Platform is designed specifically for Staffing and Recruiting firms with custom, automated workflows that fit into the requirements of any business.



References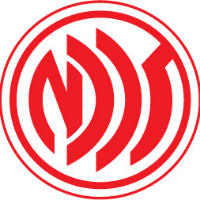 WE DELIVER THE SOLUTIONS YOU NEED

Our Applications
Sales
Boost Your Success Rate
Operations
It's All About Efficiency
Manufacturing
For Modern Manufacturers
Human Resources
All in One: Recruitment, Appraisal, Expenses, Leaves, Attendances, etc.